New Product Line Available Nationwide: Over the Tire Tracks
Over the tire tracks are now available for purchase for your track loader from Summit Supply LLC
ASBURY, NEW JERSEY: Summit Supply LLC announced they have begun carrying over the tire pad assemblies. This new product line offers a way for wheeled skid steers to have the benefits of rubber tires and rubber tracks.
"This over the tire track product line is a great expansion for Summit Supply," says Eric Druckenmiller, General Manager at Summit Supply. "These are a great versatile option for skid steers and are proving their worth in the market already".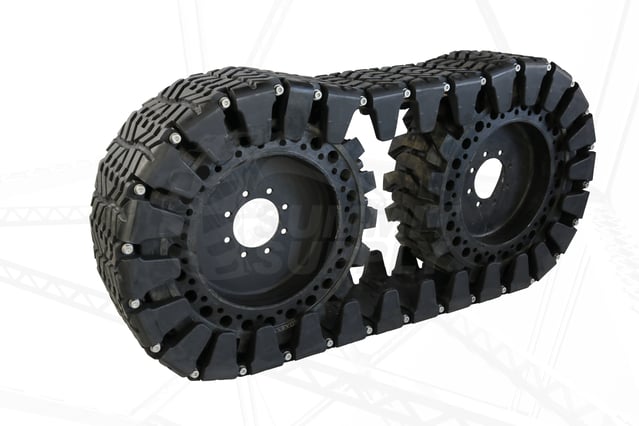 Features and benefits of over the tire tracks include:
Modular installation method which enables fast installation time and easy replacement on a one-to-one basis
Use of high-quality rubber manufactured with precision excellent bonding, optimum abrasion, and tensile characteristic for durability
Internal steel body engineered to work seamlessly even on the harshest grounds to provide prime traction and flotation
Specially designed parabolic curvature and inner surface, with carefully designed tapering and material of the pad for gripping the tire of skid steer
Creates two machines in one with more control and ease of use
Over the tire tracks will be available starting October 1, 2019, shipping from Summit's New Jersey warehouse. For more information, visit here or call to talk to a specialist at 888.888.1248.
ABOUT SUMMIT SUPPLY LLC: Summit Supply is your trusted source for construction equipment wear parts. With the largest inventory in North America of rubber tracks, solid tires, rubber pads, and undercarriage parts, they are the industry leader. Family owned and operated since 1982, people come first at Summit. They offer unmatched customer service to all North America, delivering quality products with free shipping from the 6 distribution centers in the US and 3 in Canada.
"The team at Summit Supply knows their business. they are quick and polite to help with any machine you are working on. Keep up the good work guys!!!" -Summit Supply Customer