Summit Supply Donates $25k Towards Hurricane Relief Efforts in Texas and Florida
Summit Supply, LLC of Asbury NJ has donated $25,000 to Rapid Relief Team (RRT), a global organization that provided catering services and support to those directly impacted by these recent disasters, as well as direct assistance to First Responders and Volunteers.
"Summit Supply believes whole-heartedly in giving back, and we are proud to support the efforts of this amazing group of volunteers during the past month's Hurricane's in both Texas and Florida", says Bruce Druckenmiller, President of Summit Supply, LLC. Eric Druckenmiller, Operations Manager for Summit Supply continues "We think back to 2012, when Hurricane Sandy devastated many areas in New Jersey, and how selfless the Professionals and Volunteers were as they helped us through that terrible time". When the opportunity to pay that kindness forward presented itself, the Ownership and Management of Summit Supply did not hesitate, donating 1% of September 2017 sales.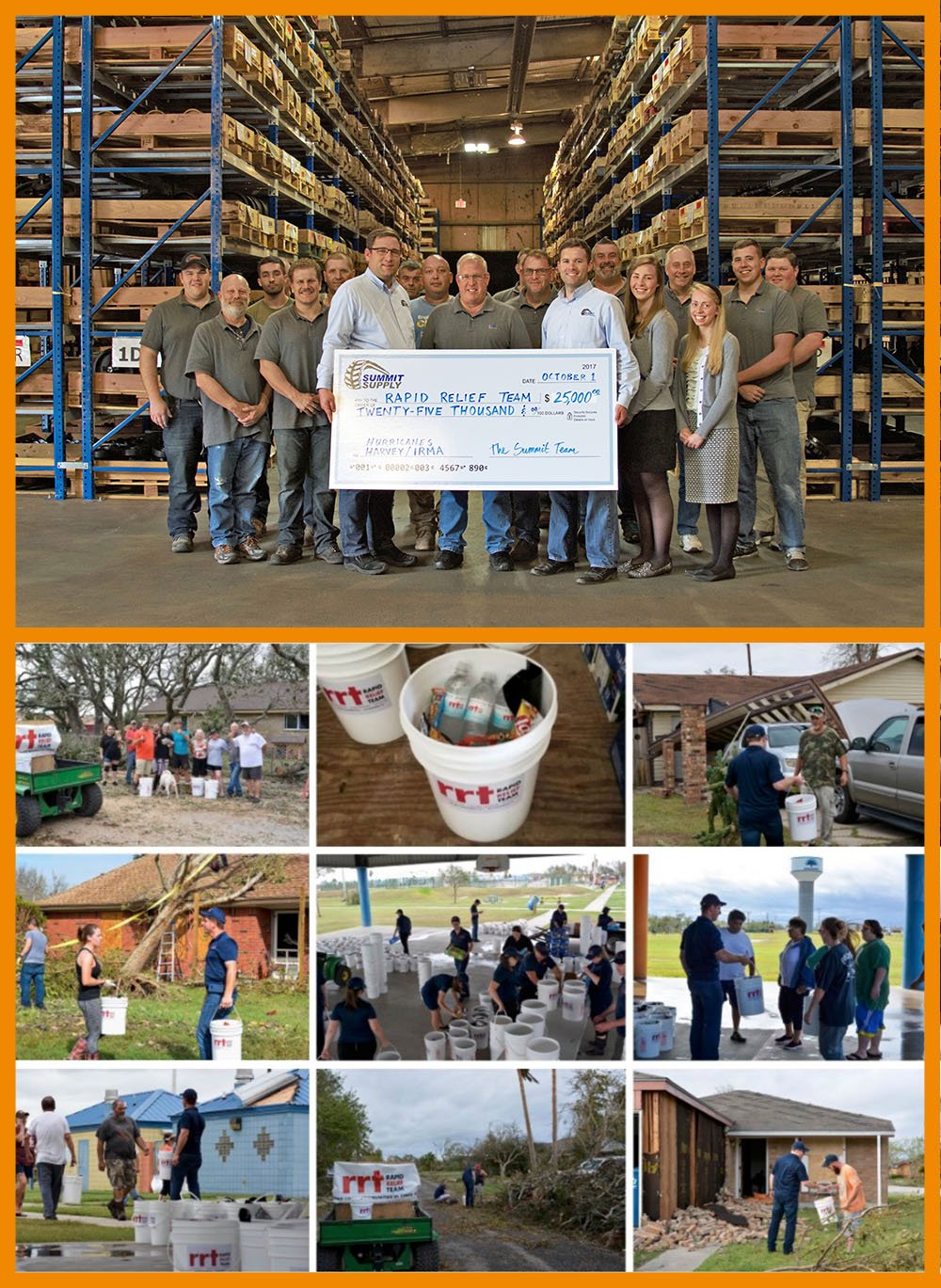 About Summit Supply, LLC.
Summit Supply is North America's leading supplier of quality Construction Equipment Wear Parts. Founded in 1982, Summit Supply has quickly grown into the Nation's largest supplier of Construction Wear Parts with locations in New Jersey, Georgia, Illinois, Texas, California and Washington. Summit Supply provides rubber tracks and other wear parts for over 8000 machine makes and models, and delivers overnight to customers across 42 states, with 1-2 day shipping to over 97% of the Continental United States.
For more information, email sales@summittracks.us or call 888.888.1248.