As the trade show season has come to an end, we can't help but reflect on the last few months. At Summit, we put people first so the prospect of trade show season is exciting, and we take advantage of every opportunity we can to connect with our customers face to face. In case you didn't have the chance to stop by our booth, here's what we were all about.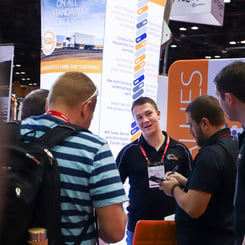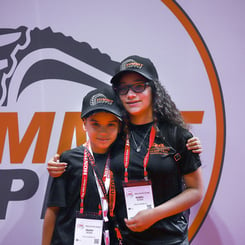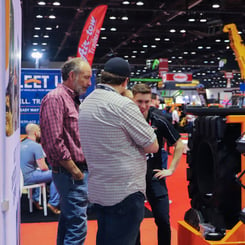 We displayed our new turf tread at our booths. It's a new rubber track offering an innovative tread design for optimal traction on asphalt, gravel, grass, and dirt. The turf tread is a great option for spring weather conditions engineered to guarantee longevity and durability. Read more about our new tread here.
---
Some of our managers traveled over 10,000 miles flying around the country from trade-show to trade-show seeing familiar faces and meeting new people. Florida, Louisiana, and Nevada were just some of their stops.
Summit gave away over 12,000 promotional items from power banks to shot glasses. We had it all! Give us a call if you missed your opportunity to snag some swag and we'll send something your way.
---
At each booth, we ran a contest to win a Yeti cooler. We've given away 8 coolers over the last few months. Congratulations to our winners!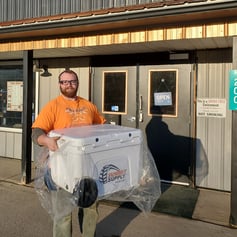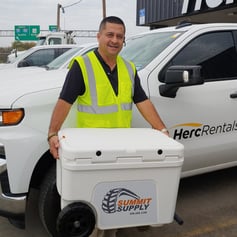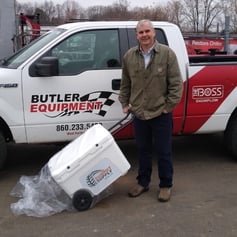 People first is Summit's mission and our people show Summit's values wherever they go.
Consistency- Since 1982, we've faithfully provided our customers with the highest quality products available.
Teamwork- A team-driven philosophy empowers our talented and hardworking employees to pull together on your behalf.
Service- We say it every… this business isn't about machines, it's about people. At Summit, YOU come first, always.
Integrity- Our continuing growth is a direct result of how we do business. We tell the truth and keep our promises.
Respect- We treat our team members, vendors, and customers with dignity, courtesy, and professionalism.
"My sales rep was awesome. I wasn't sure which track would be best for my specific application. He was honest and extremely knowledgeable. I won't hesitate to make Summit Supply my first call for my next track purchase. Thank you." – Tyler E.
We look forward to seeing everyone next year at trade shows!
Summit Supply is the industry leader for quality construction wear parts. Our mission is people first and we give unmatched service to our customers. Our products ship from 6 different warehouses around the country and all standard orders ship free. Explore our product lines or give us a call at 888.888.1248 with any questions.
#summitsupply #rubbertracks #wearparts #machinery #construction #constructionequipment #summittracks