Safety is one of our priorities – we celebrate companies and customers who put the safety of their people at the forefront. Here are some safety tips for construction workers when operating heavy equipment.
Be aware of your surroundings
Operators need to be aware of their surroundings when operating the machine. All workers on sites need to know of and be aware of working machinery. Overhead power lines should be de-energized and all services (sewer, water, gas, and electrical) need to be identified and clearly marked.
Train mechanics and operators
Ensure operators are trained properly to operate the machine. Online resources and YouTube videos are great for visual guides. Train operators to also know when something is wrong with the machine.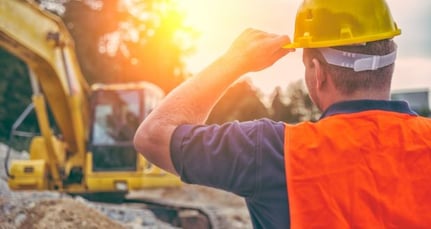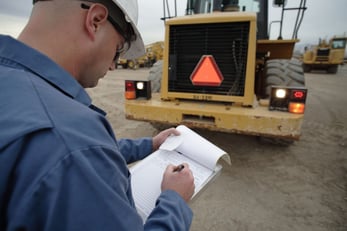 Daily checks
Do a daily check on the machine before it goes out to the job and when it comes back. Pay attention to the small things. Remember things like oil leakage may indicate a failed seal which can lead to major failure in undercarriage parts. When working in harsh terrain, increase the times that machinery is checked.
Mounting and dismounting machines
Use the three-point rule when mounting and dismounting machines to ensure safety. Use two hands and one foot or one hand and two feet to support yourself and only break these three points of contacts when you have reached the ground or the cab of the machine.
Use common sense
Heavy equipment machines are designed for specific tasks – use the machines for what the manufacturer intended it for. Do not rush the machine especially on slopes or slippery terrains.
Take the time to schedule and complete a full inspection of your machine.
Track bolts
Track chains
Track shoes
Rubber track tension
Drive motor
Drive sprockets
Main idlers
Rock guards
Rollers
Summit Supply is the industry leader for quality construction wear parts. Our mission is people first and we give unmatched service to our customers. Our products ship from 6 different warehouses around the country and all standard orders ship free. Explore our product lines or give us a call at 888.888.1248 with any questions.

#summitsupply #rubbertracks #wearparts #machinery #construction #constructionequipment #summittracks
Find more tips and details on https://www.constructconnect.com/blog/heavy-equipment-construction-safety-tips