It can hard to navigate the rubber pads world – there are lots of different options on the market. Read through this guide to learn everything you need to know before purchasing rubber track pads.
UNDERSTAND THE DIFFERENCES IN TYPES OF RUBBER PADS
Bolt-on rubber pads | Attach to grouser plates using threaded studs that are installed through pre-drilled holes in the grouser plate
Clip-on rubber pads | Attach directly to steel grouser shoe using a slip-on clamp at one end and a bolt-on bracket at the other end
Roadliner rubber pads | Attach directly to the chain, eliminating the grouser shoes completely
Bolt hook rubber pads | Clips and bolts on the steel grouser shoe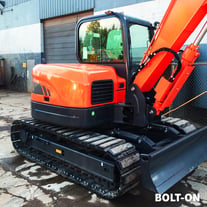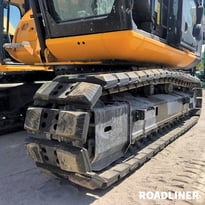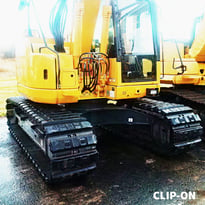 Read all the differences covering installation, stability, traction, and noise here.
UNDERSTAND THE BENEFITS
Duraline™ rubber track pads protect road surfaces and means minimal damage to work area with heavy duty hard rubber compound bonded to a steel core. With high tear and tensile strength, these rubber pads are durable in any work environment. Superb elongation and bonding strength maintains structural integrity when torqued and stretched. Extended pad life, reduced downtime, and increased value with outstanding abrasion-resistance. Rubber track pads are easy to attach and detach and save in maintenance, labor, and undercarriage costs. With excellent stability on slippery surfaces, rubber pads are decrease safety risks when hoisting and digging. Rubber pads ensure operator comfort with operation noise reduction and less operating vibration.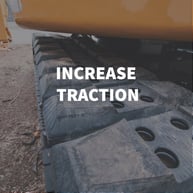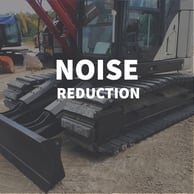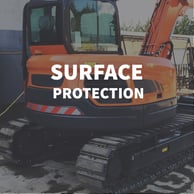 Learn the benefits of rubber pads by reading them all here.
UNDERSTAND WHEN TO REPLACE RUBBER PADS
It is essential that your rubber track pads are in top condition to operate at peak performance. By being prepared and replacing your rubber pads when they are worn, you will save downtime and money. Some signs you need to replace rubber track pads:
Rubber is thin

Cracks are showing

Hardware is rusted or missing

Steel plate is showing
See more detail on specific giveaways that your rubber pads need replaced.
#summitsupply #rubbertracks #wearparts #machinery #construction #constructionequipment #summittracks #rubberpads #rubbertrackpads